SRES
Why Use an SRES®
A SENIORS REAL ESTATE SPECIALIST®
Over the age of 50 and considering selling the family home?
You need a REALTOR® with senior experience, knowledge and marketing savvy.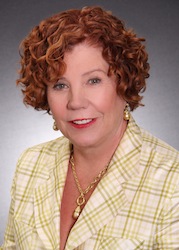 Those qualities, along with a special knowledge of managing the sale of a home for those over the age of 50, are what SRES® designees can bring to your next real estate transaction.
As an SRES® designee, Patti Fine is a certified senior specialist astute to the financial and emotional challenges senior clients face when they sell a long-held family home.
Patti can create a customized approach to marketing and selling your property as well as assist you with exploring new housing options to ensure that your next living arrangement best serves your current and future needs.
As an SRES® designee, Patti has special knowledge about everything from reverse mortgages and the importance of universal design to the uses of pensions, 401k accounts, and IRAs in real estate transactions.
She'll help you steer clear of loan schemes and scams that victimize aged 50+ borrowers.
And when you need help from other professionals, Patti can tap her network and put you in touch with qualified home inspectors, movers, attorneys, CPAs and other experts.
So if you're thinking of buying, selling, renting or relocating, please give Patti a call at 617-642-7585 or email her at pf@pattifine.com for specialized help with your real estate transaction.